ONLINE – RIIRIS402E Carry out the Risk Management Process (G2) – $350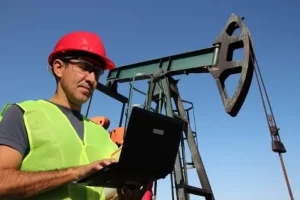 Overview: 
This unit of competency covers the skills and knowledge required to carry out risk management processes in the Resources and Infrastructure Industries. This course is often a requirement for mine workers who are wishing to progress their career into a position of leading hand, supervisor, superintendent, deputy or those who are elected as a Site Safety and Health Representative.
Pre-requisites: 
Due to mining industry requirements participants must supply a Statement of Attainment with the unit of competency RIIRIS301E – Apply risk management processes. This unit is from the Mining Supervisor (G1, G8, G9) qualification and the Statement of Attainment must be issued less than 5 years ago.
Participants must have access to a reliable computer with email and internet access and Microsoft Word. Mobile phones or tablets cannot be used for this online course.
Licence & Regulatory Requirements: 
It is industry recommendation that participants who obtain these competencies complete recertification training every 5 years to maintain current and up to date with industry standards.
Student Flyer: (Download here)
If you do not yet have the RIIRIS301E Apply risk management processes unit of competency, consider enrolling in Mining Supervisor – G1, G8, G9 (formerly S1, S2, S3).
On successful completion participants will be issued with a Statement of Attainment with the following unit:
RIIRIS402E Carry out the risk management processes (G2)
Option 1: Online/self-paced
The student has 3 months to complete the online training.
Support for this online training is done via email with an assessor.
You can start your online training as soon as you complete payment for the course. You will have access to all your learning resources and assessments via your online portal and can complete the course at your own pace, so you have the opportunity to accelerate your learning and finish this course as quickly as you like!
Option 2: Group booking – 1 day classroom
Option 1: Online/self paced: $350
Option 2: Classroom – Group booking please contact us for pricing
Fees include all assessments and resources required.
Refund, Cancellation and Transfer Policy
Please take the time to familiarise yourself with our refund and cancellation policy on page 8 & 9 of our Student Handbook. This handbook also includes more details on training and support services, as well as our terms and conditions.
Note for international students – we are not CRICOS registered, please check your visa requirements for enrolment.  We cannot accept international students who are on a student visa if your visa specifies that you must study with a CRICOS provider.
We guarantee to beat any comparable competitor pricing (conditions apply)
Please contact us if you do happen to find a better price.