BSB41419 Certificate IV in Work Health and Safety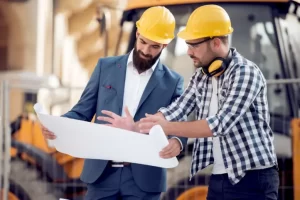 Overview:
This nationally accredited qualification is suitable for people working in a Work Health and Safety (WHS) role who work to provide leadership and guidance to others and have some limited responsibility for the output of others. Participants will learn how to identify and consult Work Health and Safety issues and apply solutions to a defined range of unpredictable Work Health and Safety problems. This qualification is the minimum requirement recommended by industry for those seeking employment as a WHS Manager, advisor or safety officer. This course was previously known as Certificate IV in Occupational Health and Safety (OHS). Job titles relevant to this course may include:
Work Health and Safety Coordinator
Work Health and Safety Officer
Work Health and Safety Representative
Licence & Regulatory Requirements:
Upon completion of this course, if you would like to apply for a Queensland Work Health and Safety Officer (WHSO) certificate of authority from Workplace Health and Safety Queensland (WHSQ), you must email a certified copy of your identity (drivers licence) and your qualification to whstraining@oir.qld.gov.au.
Student Flyer: (Download here)
On successful completion participants will gain a qualification certificate with the following units:
Core Units
BSBWHS412 Assist with workplace compliance with WHS laws
BSBWHS413 Contribute to implementation and maintenance of WHS consultation and participation processes
BSBWHS414 Contribute to WHS risk management
BSBWHS415 Contribute to implementing WHS management systems
BSBWHS416 Contribute to workplace incident response
Elective Units
BSBCMM411 Make presentations
BSBSTR401 Promote innovation in team environments
BSBINS401 Analyse and present research information
BSBWHS418 Assist with managing WHS compliance of contractors
BSBWRT411 Write complex documents
Group bookings only. Classroom face-to-face. Contact us for more information
Group bookings only – please contact us for pricing
Fees include all assessments.
Payment Plan
A Zip payment plan is available for this course.
If you have a zip account and wish to set up a payment plan, please contact us on 07 3269 5005 and we will be happy to assist you.
Refund, Cancellation and Transfer Policy
Please take the time to familiarise yourself with our refund and cancellation policy on page 8 & 9 of our Student Handbook. This handbook also includes more details on training and support services, as well as our terms and conditions.
Note for international students – we are not CRICOS registered, please check your visa requirements for enrolment. We cannot accept international students who are on a student visa if your visa specifies that you must study with a CRICOS provider.
We guarantee to beat any comparable competitor pricing (conditions apply)
Please contact us if you do happen to find a better price.